Member News
upcoming events
upcoming events
upcoming events
upcoming events
upcoming events
upcoming events
Pound Fit
Pound fit will be conducted every Monday 6PM-7PM.Contact karen Frazier 540-222-9463
hall rental info
For those of you who want to rent the post for an event. Our coordinator is Russell Claar. He can be reached by land line at Phone Number 540.439.1312. The contact email is. Commander@vfwpost7728.com
Dance Class
Dance class will be conducted between 6PM and 7PM every tuesday and Thursday. At VFW post 7728.Call Nicole for further information 571-284-8141
Boy Scout meeting
come out and see what our Boy Scout troop is doing
choose for family day
ladies and gents we are voting for a family day get together. we need your input. the officers will not decide the events our member get to choose. badmitton/croquet, minature golf,bowling,a BBQ,Chili cookoff, any ideas bring them to the meeting in March.
Current Officers
Post Commander
Ronald Roberts
U.S. Army Retired
Surgeon
Peter Kanishiro
Marine Now a US Army soldier fresh from iraq
Past Officers
Post Commander (Past)
Russel Claar
U.S. Army Signal Corps
Senior Vice Commander (Past)
Gregg Coburn
U.S. NAVY Retired
Contact Us

Please contact us with questions or request:

Our Location
VFW Post 7728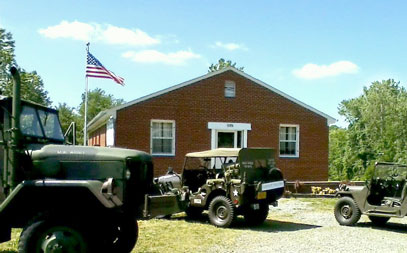 Post Building and parking lot For more information, to join or volunteer, contact the VFW Post 7728 (above).
12496 Harpers Run Road
Bealeton, VA 22712
Phone: 540.439.1312
Post Meetings - Third Saturday of each month at 1000 hrs